Allergy Friendly, Vegan, Premium Care for Men: Early Black Friday SALE 45% off code BLACKFRIDAY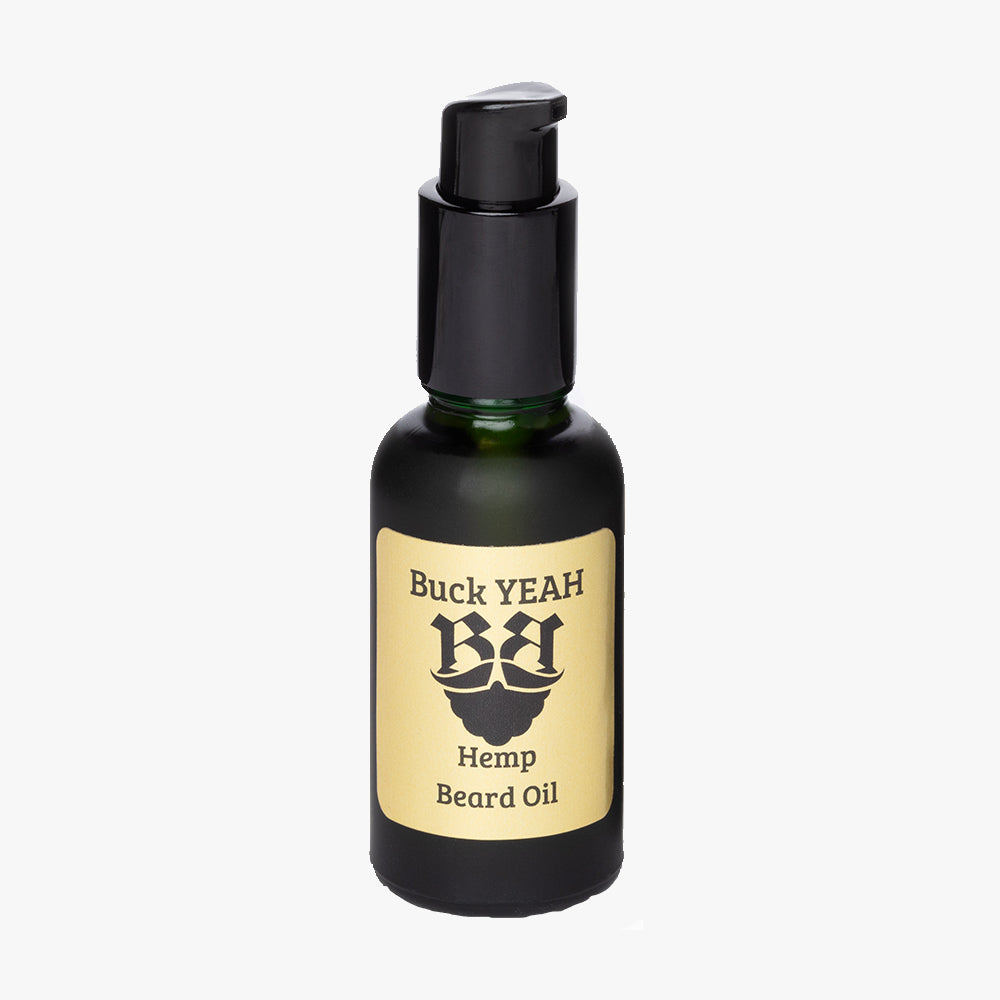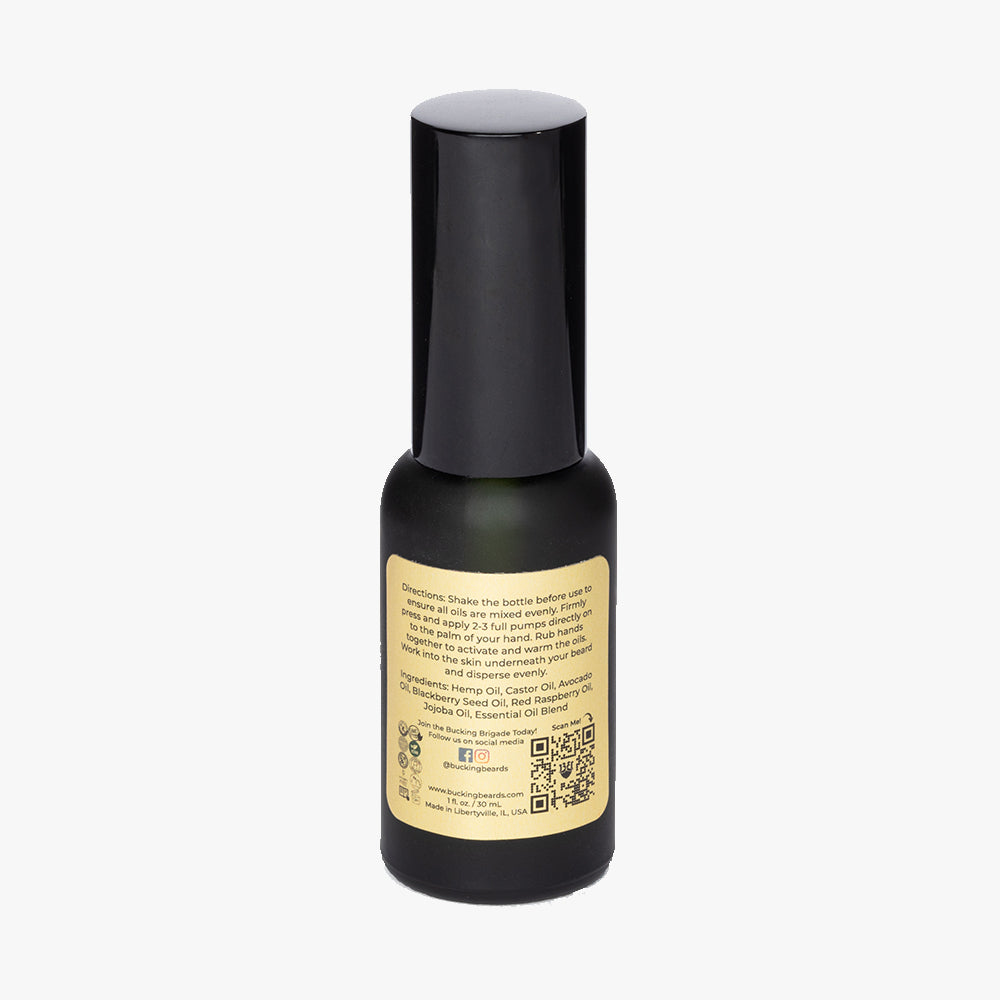 Hypoallergenic, Eco-Friendly, Cruelty-Free Buck YEAH - Hemp Beard Oil
description
NOURISH THE SKIN AND HYDRATE YOUR BEARD.
Our hemp-infused beard oil creates the perfect environment for a flourishing beard. It deeply moisturizes the skin beneath, softens beard hair, and tames unruly flyaways. Hemp, a naturally derived compound, has shown promising anti-inflammatory benefits for skincare and beard-care products. Experience the best hydration, flake prevention, and strengthened beard hair. Enriched with skin and beard-loving natural ingredients, including various berry carrier oils and hemp seed oil for antioxidant effects. Suitable for all skin types, every day. Formulated allergen-free, gluten-free, and vegan for a wholesome grooming experience.
SOFTEN, SHAPE & SHINE YOUR BEARD: Our Hemp Beard Oil helps perfectly soften & condition your beard, leaving it with a majestic shine. It will help shape your beard to perfection and tame the frizzy wiry bits for a smooth and perfect finish.
MADE IN THE USA: Proudly made in the USA
Fragrance Profile:
Hemp Seed, Smoldering Sandalwood with Sweet Vanilla Undertones.
Benefits:
Hydrating
Nourishing
Moisturizing 

How To Use:
Best to apply when your skin under the beard is damp. Shake the bottle before use to ensure all oils are mixed evenly. Firmly press and apply 2-3 full pumps directly to the palm of your hands. Rub hands together to warm and activate the oils. Work into the skin underneath your beard and disperse evenly into the beard hair. Distribute through with our Bucking Beards beard brush and a wooden comb to style!
This contains a very strong, cold pressed, unrefined hemp seed oil profile that radiates deep earthy notes. Overall, a refreshing hemp scent that allows for the hemp seed carrier oil to be the main feature with a very subtle accent undertone. 
Ingredients:
Hemp Oil, Castor Oil, Avocado Oil, Blackberry Seed Oil, Red Raspberry Oil, Jojoba Oil, Essential Oil Blend

Net Weight: 1 fl. oz. / 30 mL
Great oil!
As someone with a curly beard, it is important to me to keep it up kept as it can easily cause problems such as knots and ingrown hairs. Being said, I'm happy to have this product as it smooths my beard to keep it nice looking and feeling. What a great addition to my morning regimen.
My beard loved it
I have tried many, but this one suits my skin and beard better, and to know it's cruelty free makes way it better.
I am not sure if it is the hemp or just the overall quality of the Bucking products but this beard oil is unlike anything I've ever tried before. I have used countless different beard oils throughout my life trying to find the best product that works with my sensitive skin and this oil is by far the the best one for me. At no point did I experience any inching or irritation that sometimes accompanies bead oils. In addition to my beard feeling fresh and hydrated, the product smells fantastic. 10/10 recommend.
This is a very unique oil. The scent is earthy from the hempseed contained in the product. The sandalwood, calendula, and orange are extremely subtle and not very noticeable. I believe this was on purpose and these notes blend in with the hempseed to soften the overall smell. The star of the show is the feel in beard, and its simply phenomenal. A simple search on the benefits of hempseed oil on the skin and hair will tell you everything you need to know. This is the type of oil you use to nourish and repair your beard. I see myself wearing this oil before bed so I can get the full effect. The customer service is incredible and the people running this show really know how to treat their customers.