Premium Care for Men: Subscribe and receive 10% off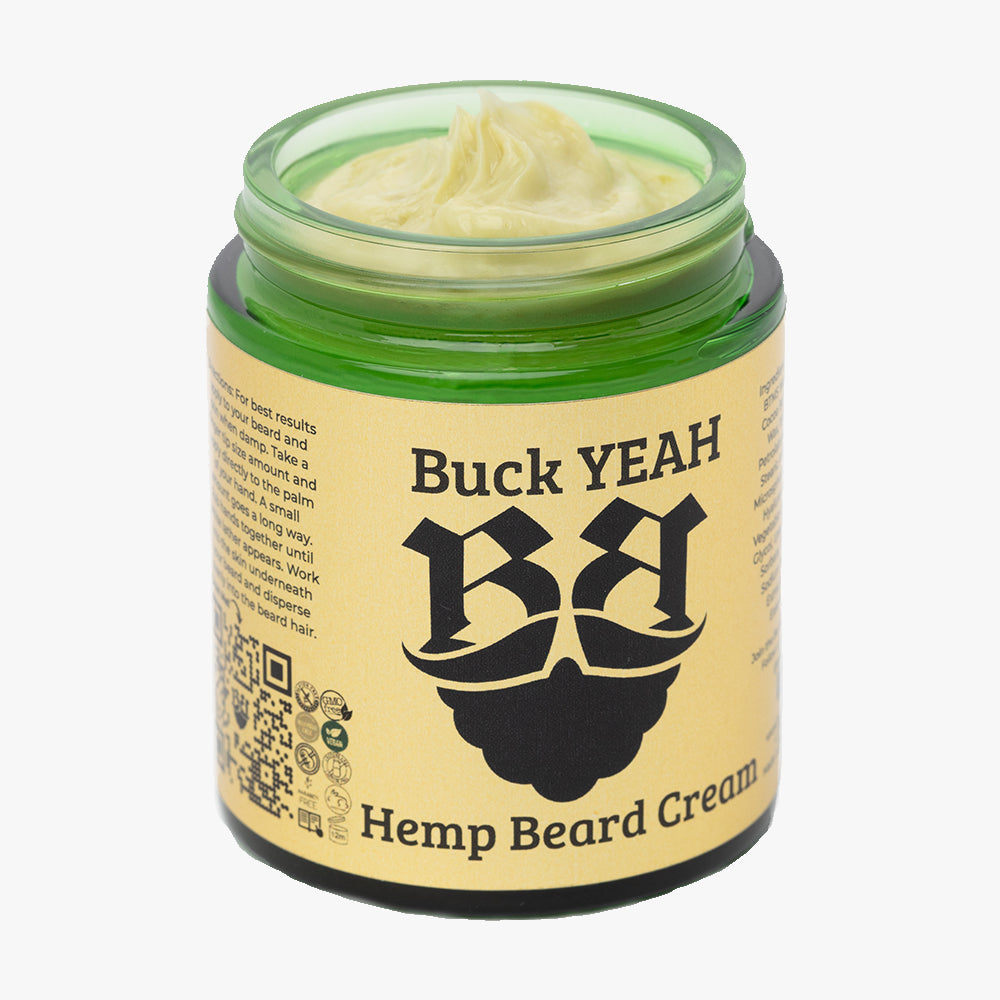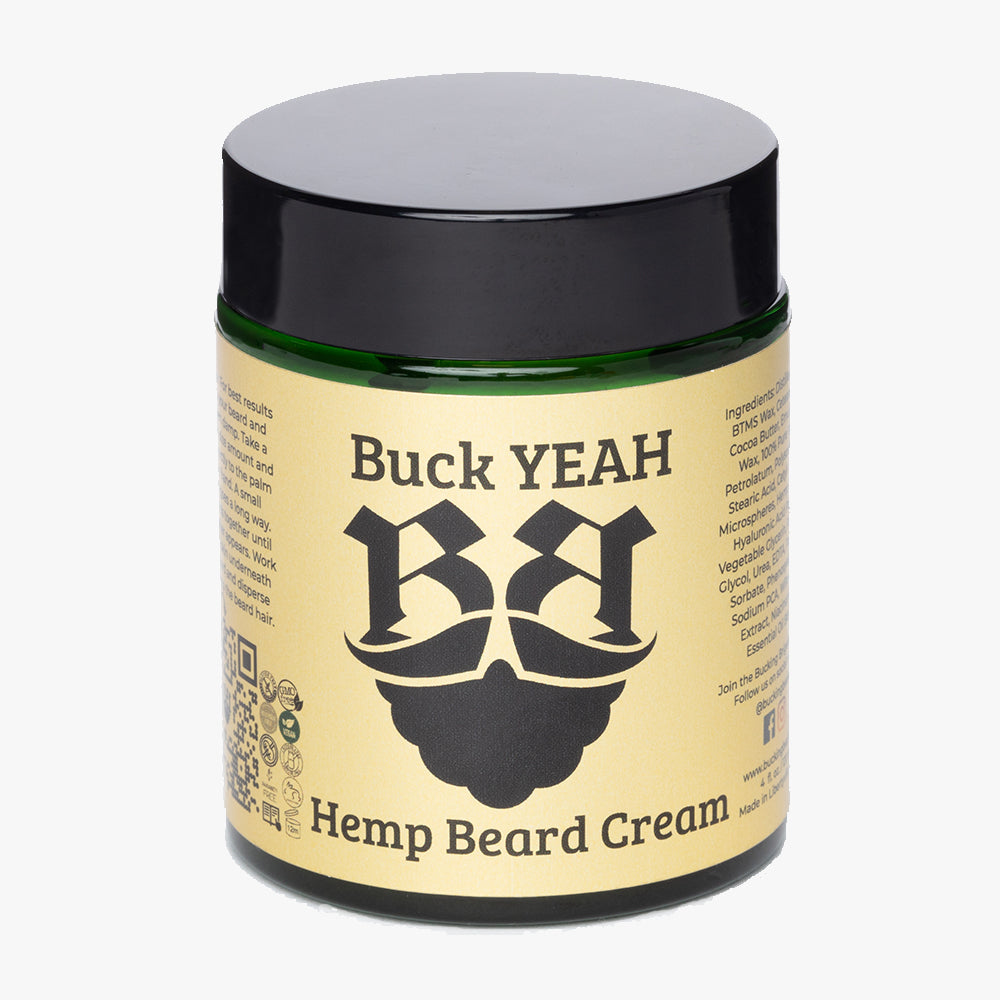 Hypoallergenic, Eco-Friendly, Cruelty-Free Buck YEAH - Hemp Beard Cream
description
Experience Elevated Moisture with Our Buck YEAH Hemp Beard Cream!
Take your moisturizing game to a new level with our Hemp-infused beard cream. It deeply moisturizes the skin beneath your beard, softens beard hair, and offers a light hold that lasts all day. Hemp, a naturally derived compound, boasts promising anti-inflammatory properties in skincare products. Our cream delivers optimal hydration, banishing flaky and itchy skin. Powered by skin-loving natural ingredients like Hyaluronic Acid, Urea, and Niacinamide, this formula leaves your beard dandruff-free and mildly shaped, akin to a leave-in conditioner. Suitable for all skin types, morning or night. Allergen Free, Gluten Free, and Vegan-formulated for your utmost satisfaction
Benefits:
Moisturizing
Hydrating
Anti-Dandruff
Softening

Fragrance Profile:
Hemp Seed, Smoldering Sandalwood with Sweet Vanilla Undertones.
This contains a very strong, cold pressed, unrefined hemp seed oil profile that radiates deep earthy notes. Overall, a refreshing hemp scent that allows for the hemp seed carrier oil to be the main feature with a very subtle accent undertone. 
How To Use:
Best to apply when your beard is damp. Take a finger tip size amount and apply directly to the palm of your hand. Rub hands together until white lather appears. Work into the skin underneath your beard and disperse evenly into the beard hair. Comb through with our Bucking Beards beard brush and a wooden comb to style!
Ingredients:
Distilled Water, BTMS Wax, Ceteareth-20, Cocoa Butter, Emulsifying Wax, 100% Pure White Petrolatum, Polysorbate 60, Stearic Acid, Cetyl Alcohol, Microspheres, Hemp Seed Oil, Hyaluronic Acid Powder, Vegetable Glycerin, Propylene Glycol, Urea, EDTA, Potassium Sorbate, Phenoxyethanol, Sodium PCA, Willowbark Extract, Niacinamide, Essential Oil Blend.
Net Weight: 4 fl. oz. / 120 mL
Absolutely amazing product to use. I use mine at night, and it has a fantastic scent profile. This will condition your [****] hair to a level you didn't think was possible.