Allergy Friendly, Vegan, Premium Care for Men: HOLIDAY SALE - 35% off code BEARD35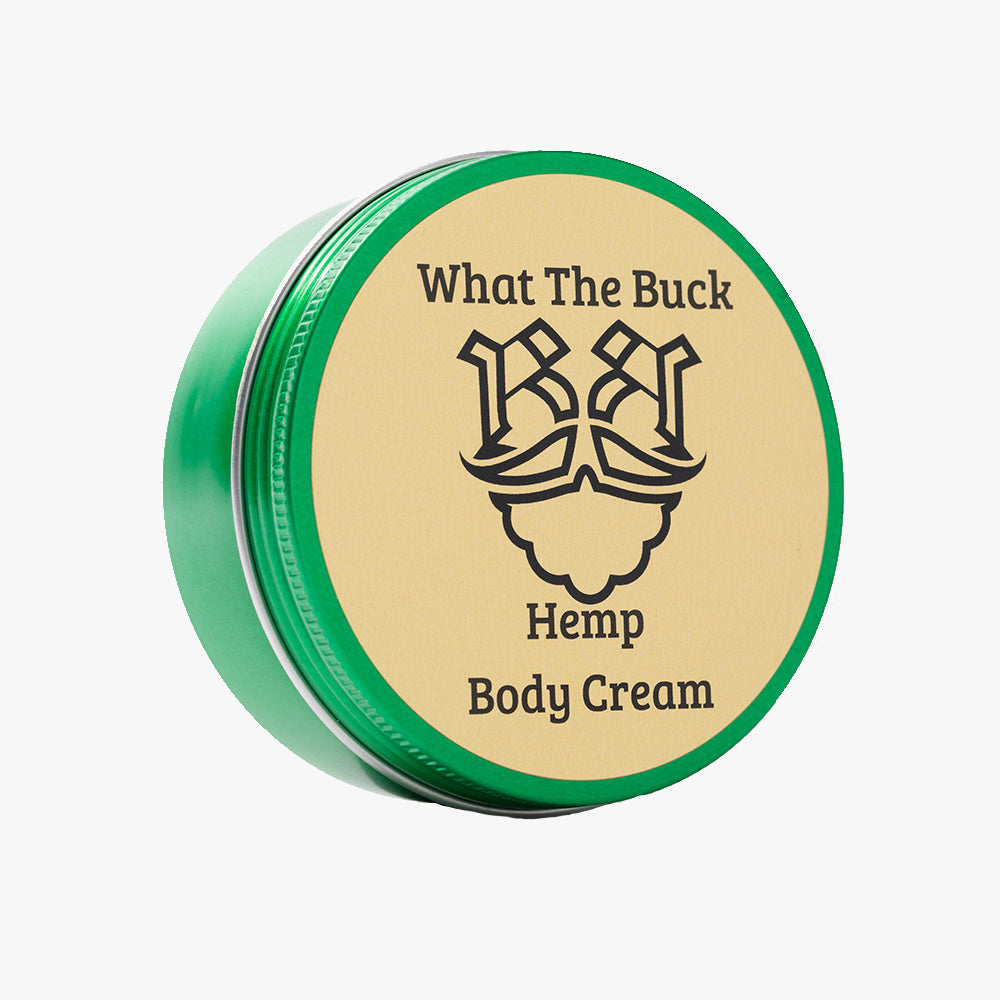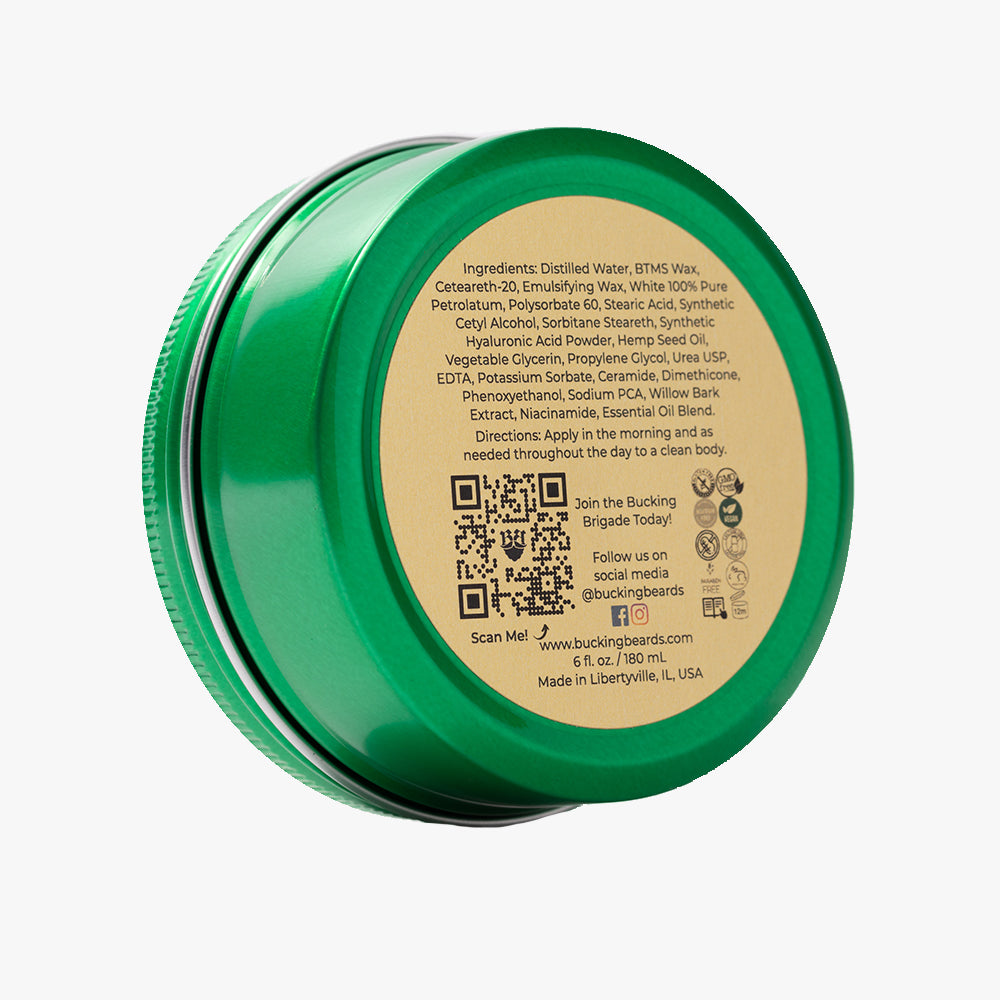 Hypoallergenic, Eco-Friendly, Cruelty-Free, What The Buck - Hemp Body Cream
description
Description
Indulge in essential nourishment with 'What The Buck' Hemp Body Cream. Experience ultimate hydration and moisture for your skin. Our specially selected ingredients work wonders: Synthetic Cetyl Alcohol softens, soothes, and heals, while Sorbitan Stearate tightens and minimizes rough bumps. Urea, a powerful keratolytic, treats dry skin conditions by increasing moisture and promoting skin cell turnover. Elevate your skincare routine with this allergen-free, gluten-free, and vegan formula. Embrace rejuvenated skin today!
Benefits:
Hydrates and moisturizes skin
Exfoliating
Anti-Inflammatory
How To Use:
Apply in the morning and as needed throughout the day to a clean body.
Fragrance Profile:
Sandalwood, Calendula, Orange, Hemp Seed.
This is a mild, refreshing scent that is designed for sensitive skin and gives a bright accent feature. Hemp seed oil radiates a deep earthy tone as well.
Ingredients:
Distilled Water, BTMS Wax, Ceteareth-20, Emulsifying Wax, White 100% Pure Petrolatum, Polysorbate 60, Stearic Acid, Synthetic Cetyl Alcohol, Sorbitan Stearate, Synthetic Hyaluronic Acid Powder, Hemp Seed Oil, Vegetable Glycerin, Propylene Glycol, Urea USP, EDTA, Potassium Sorbate, Ceramide, Dimethicone, Phenoxyethanol, Sodium PCA, Willow Bark Extract, Niacinamide, Essential Oil Blend.
Net Weight: 6 fl. oz. / 180 mL