Allergy Friendly, Vegan, Premium Care for Men: HOLIDAY SALE - 35% off code BEARD35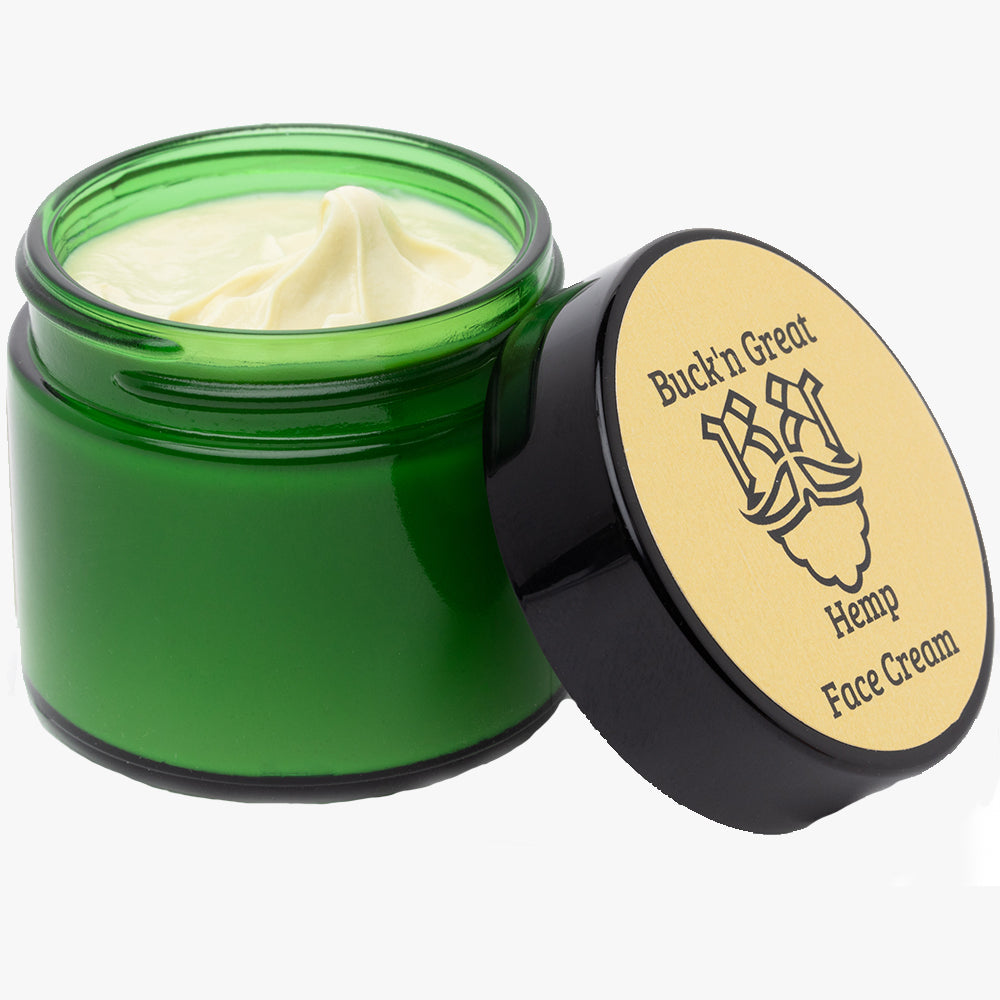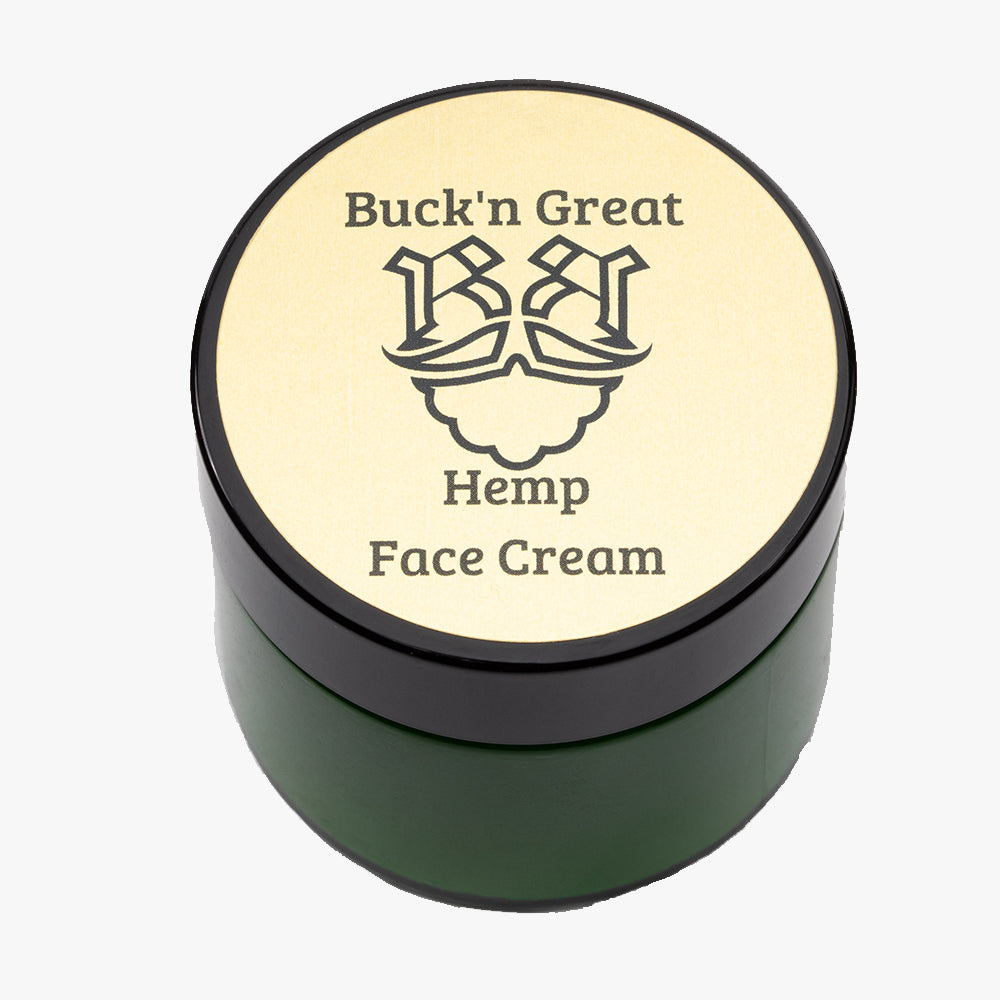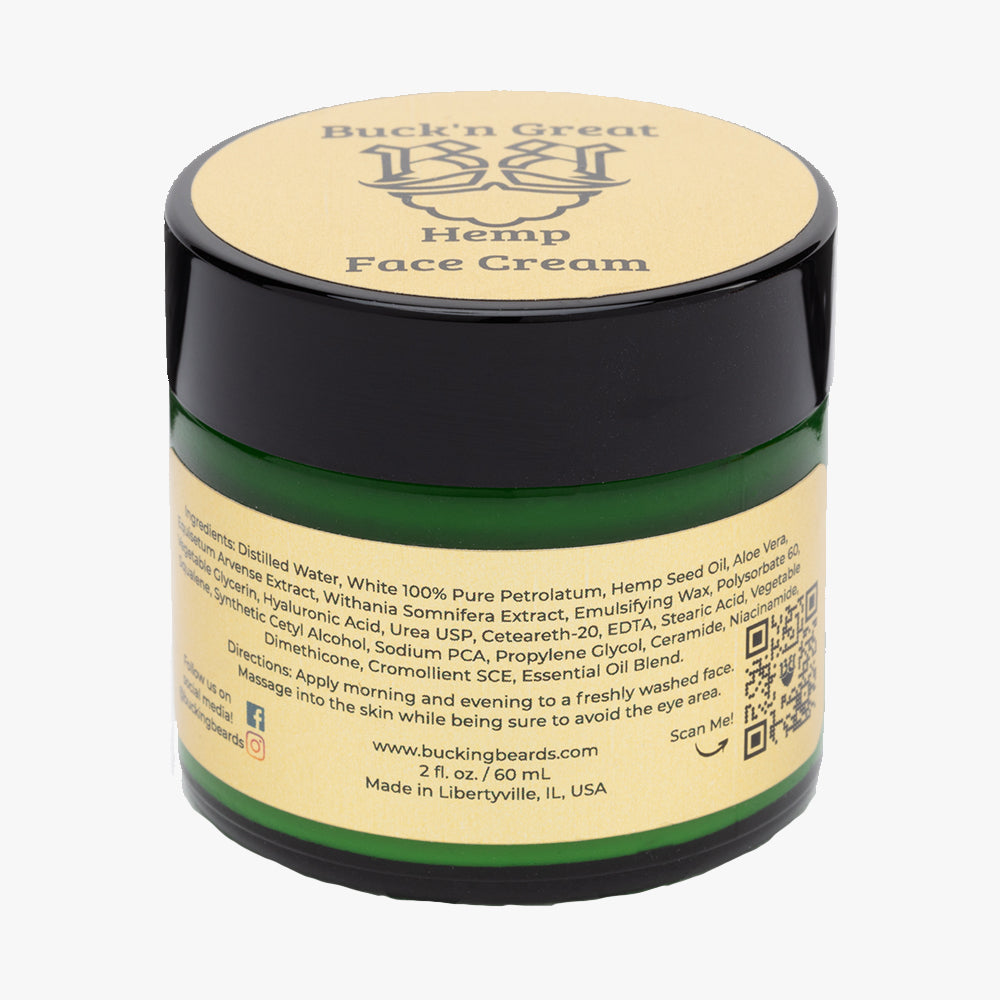 Hypoallergenic, Eco-Friendly, Cruelty-Free Buck'n Great - Hemp Face Cream
description
Description
Elevate your daily routine with our Bucking Beards Hemp Face Cream. Experience deep skin hydration and moisture retention, thanks to the potent ingredient Hyaluronic Acid. Harness the power of hemp—a natural anti-inflammatory compound—to soothe skin, reduce redness, and promote healing. Ideal for all skin types, our formula is Allergen Free, Gluten Free, and Vegan. Rejuvenate your skin's natural glow today!
Benefits:
Reduces redness and skin sensitivity
Smooths out wrinkles and moisturizes
How To Use:
Apply morning and evening to a freshly washed face. Massage into skin while being sure to avoid the eye area.
Ingredients:
Distilled Water, White 100% Pure Petrolatum, Hemp Seed Oil, Aloe Vera, Equisetum Arvense Extract, Withania Somnifera Extract, Emulsifying Wax, Polysorbate 60, Vegetable Glycerin, Hyaluronic Acid, Urea USP, Ceteareth-20, EDTA, Stearic Acid, Vegetable Squalene, Synthetic Cetyl Alcohol, Sodium PCA, Propylene Glycol, Ceramide, Niacinamide, Dimethicone, Essential Oil Blend.
Net Weight: 2 fl. oz. / 60 mL