Allergy Friendly, Vegan, Premium Care for Men: Early Black Friday SALE 45% off code BLACKFRIDAY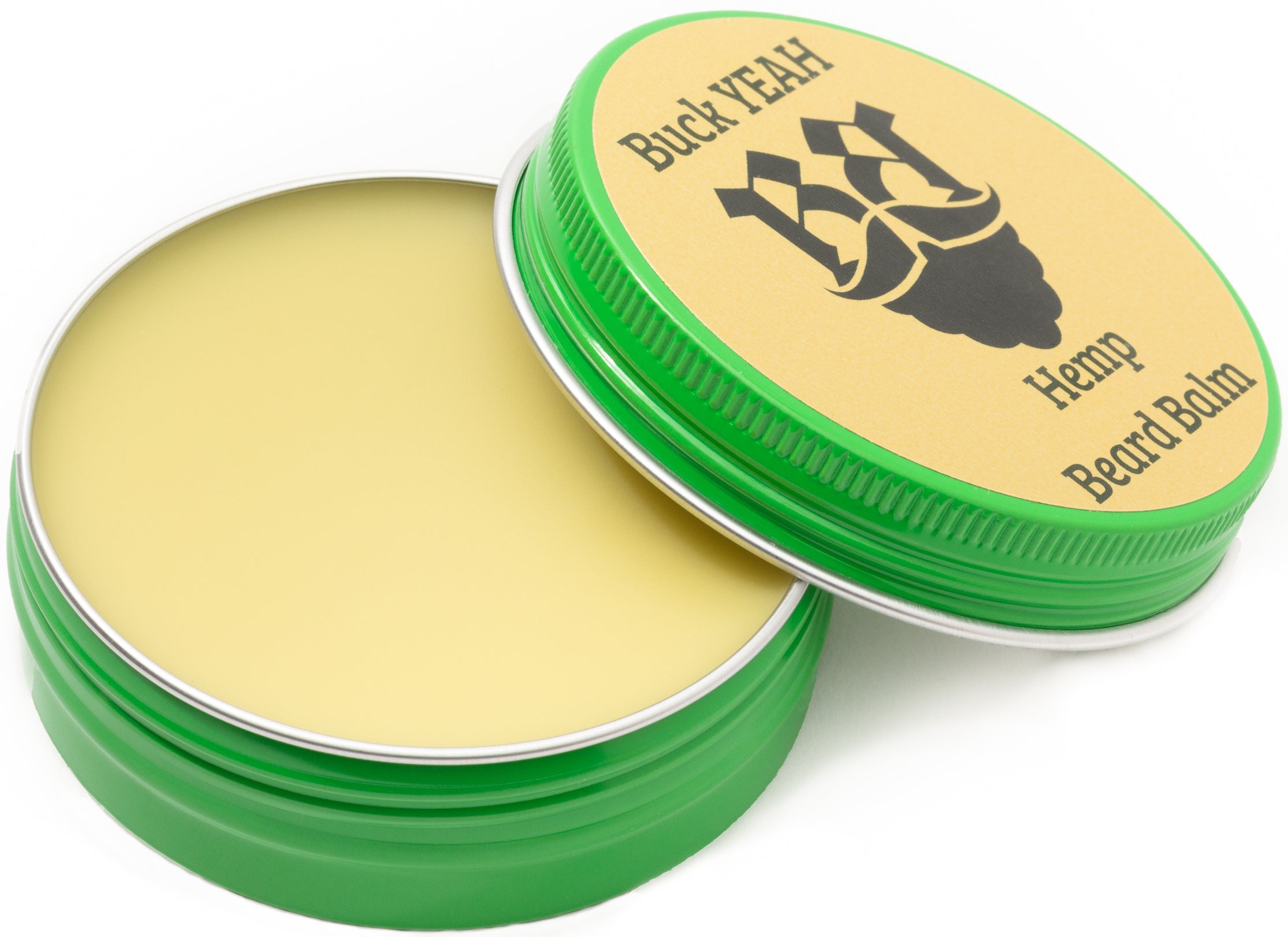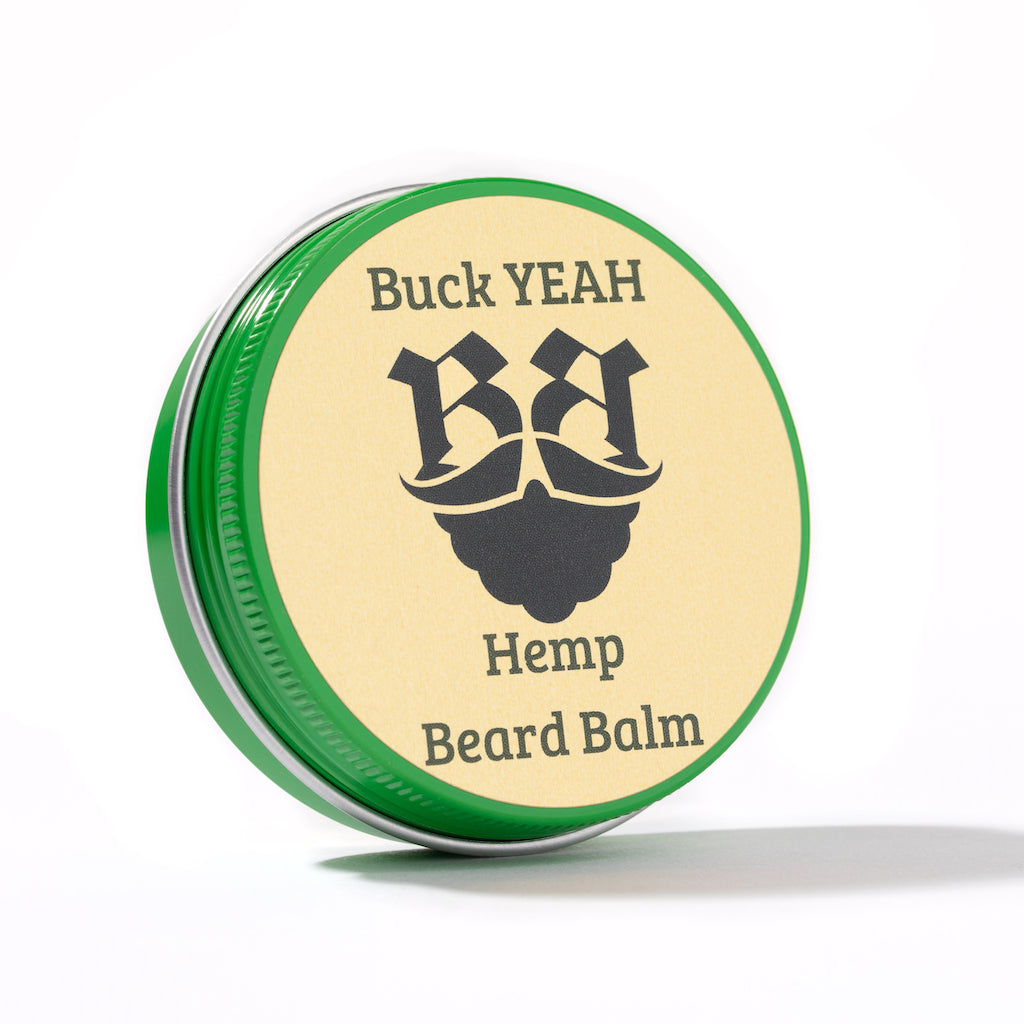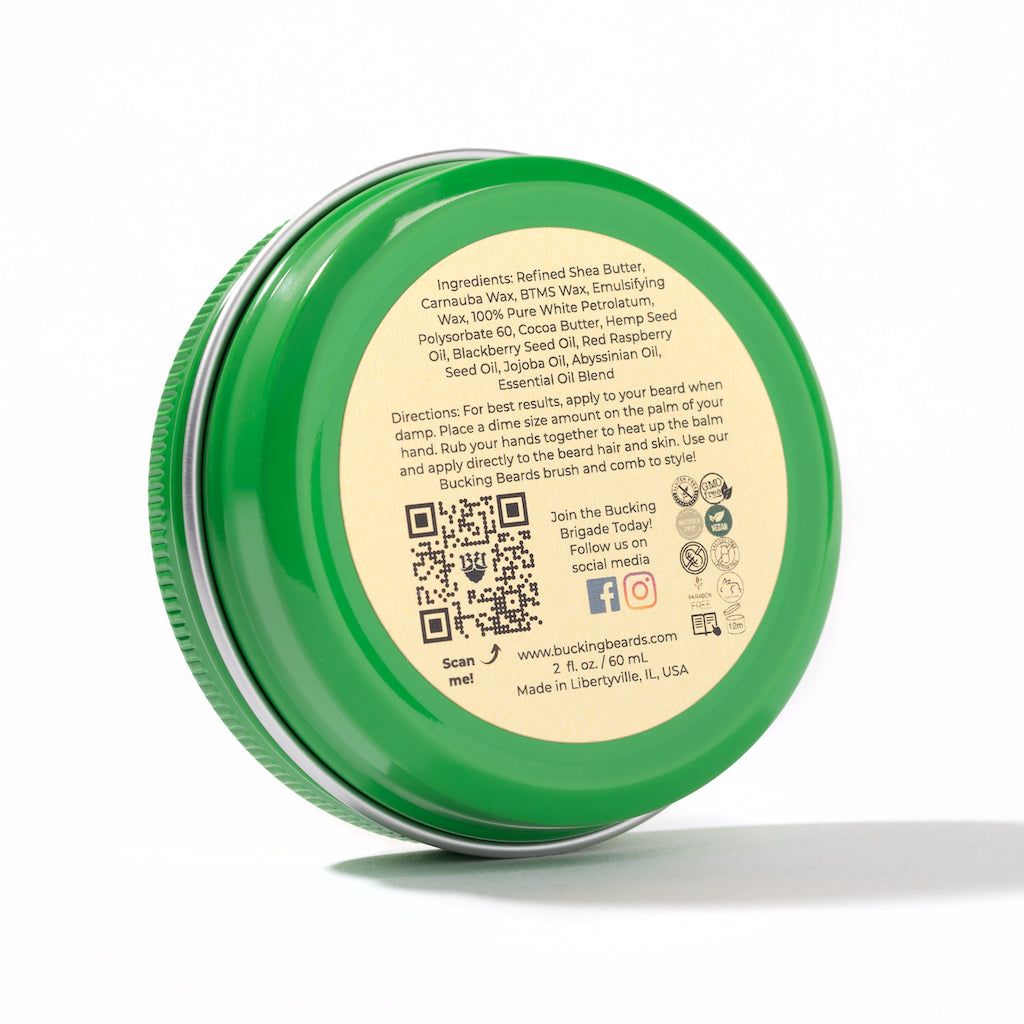 Hypoallergenic, Cruelty-Free, Vegan Buck YEAH - Hemp Beard Balm
description
Description
Customized beard balm that offers an antioxidant touch that brings the experience to the next level. These specific oils are hand picked to help moisturize the skin underneath the beard while conditioning and styling the beard hair topically. This compound offers a medium hold.
Hemp has been studied as an anti-inflammatory agent for use in skincare products and has shown promising results. When applied to the skin, hemp can reduce inflammation and redness caused by acne or other inflammatory skin conditions. It helps in restoring the skin's natural healing process, making it a top ingredient to use after acne, eczema, or psoriasis flare-ups. 
Only the most premium beard-loving ingredients are in this formula and provides an all day moisturizing effect. Can be used on your skin as well. Great for all skin types, every day. The antioxidant beard compound is formulated Allergen Free, Gluten Free, and Vegan.
Relieve Itching Repair - Bucking Beard Balm contains Hemp seed oil, Shea Butter and a Blend of Oils. 
Healthy Beard Hair - Beard oil creates a layer of protection over the beard while providing volume. It not only keeps the beard healthy, but also keeps it in shape.
Bucking Beards Conditioning Beard Balm contains nutrient-rich botanicals to keep your beard looking healthy and shiny and your skin nourished.
This beard conditioner is formulated with 99% natural origin ingredients that include nourishing nutrient-rich botanicals for easy beard grooming.
Bucking Beards Conditioning Beard Balm is part of the Bucking Beards beard care and mens skin care regimens to create healthy looking facial hair with a fresh sandalwood scent.
Benefits:
Antioxidant
Moisturizing
Styling
How To Use:
For best results, apply to your beard when damp. Place a dime size amount on the palm of the hand. Rub your hands together to heat up the balm and apply directly to the beard hair and skin. Use our Bucking Beards brush and wooden comb to your style!
Fragrance Profile:
Hemp Seed, Smoldering Sandalwood with Sweet Vanilla Undertones.
This contains a very strong, cold pressed, unrefined hemp seed oil profile that radiates deep earthy notes. Overall, a refreshing hemp scent that allows for the hemp seed carrier oil to be the main feature with a very subtle accent undertone. 
Ingredients:
Refined Shea Butter, Carnauba Wax, BTMS Wax, Emulsifying Wax, 100% Pure White Petrolatum, Polysorbate 60, Cocoa Butter, Hemp Seed Oil, Blackberry Seed Oil, Red Raspberry Seed Oil, Jojoba Oil, Abyssinian Oil, Essential Oil Blend.

Net Weight: 2 fl. oz. / 60 mL