Allergy Friendly, Vegan, Premium Care for Men: HOLIDAY SALE - 35% off code BEARD35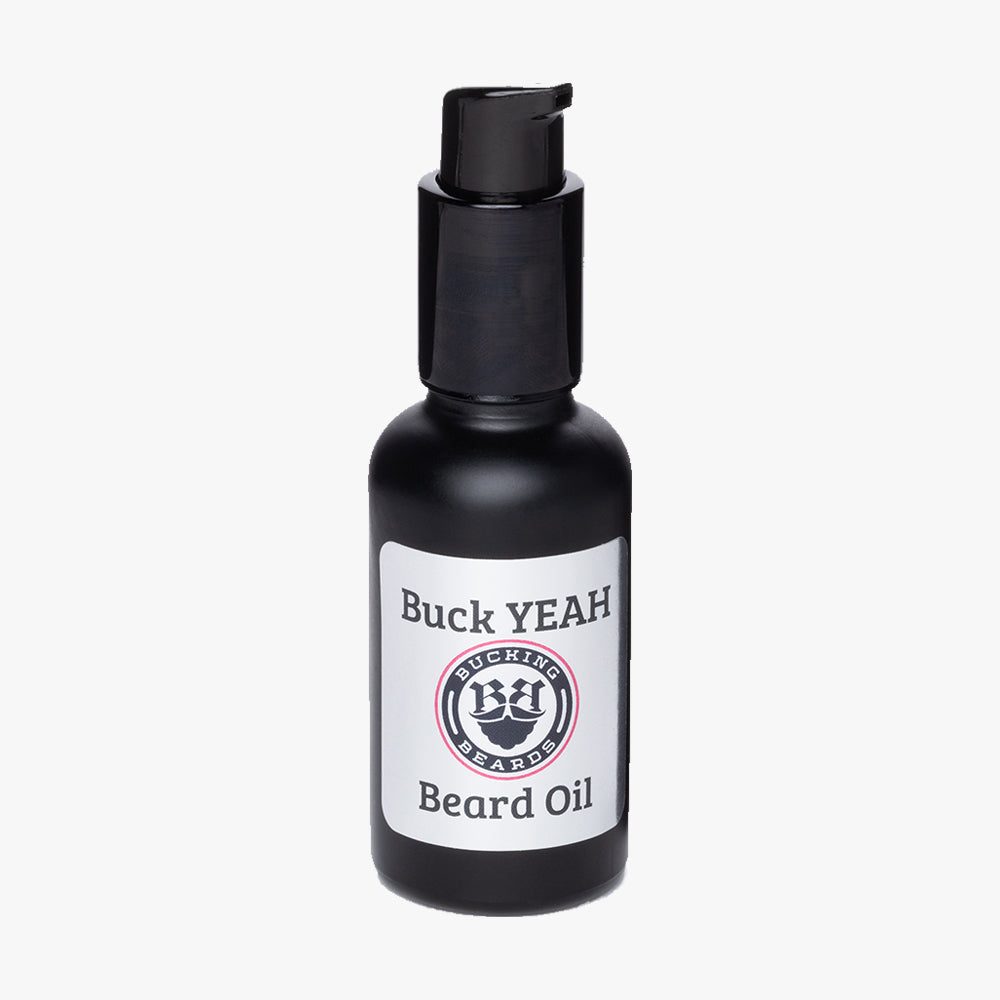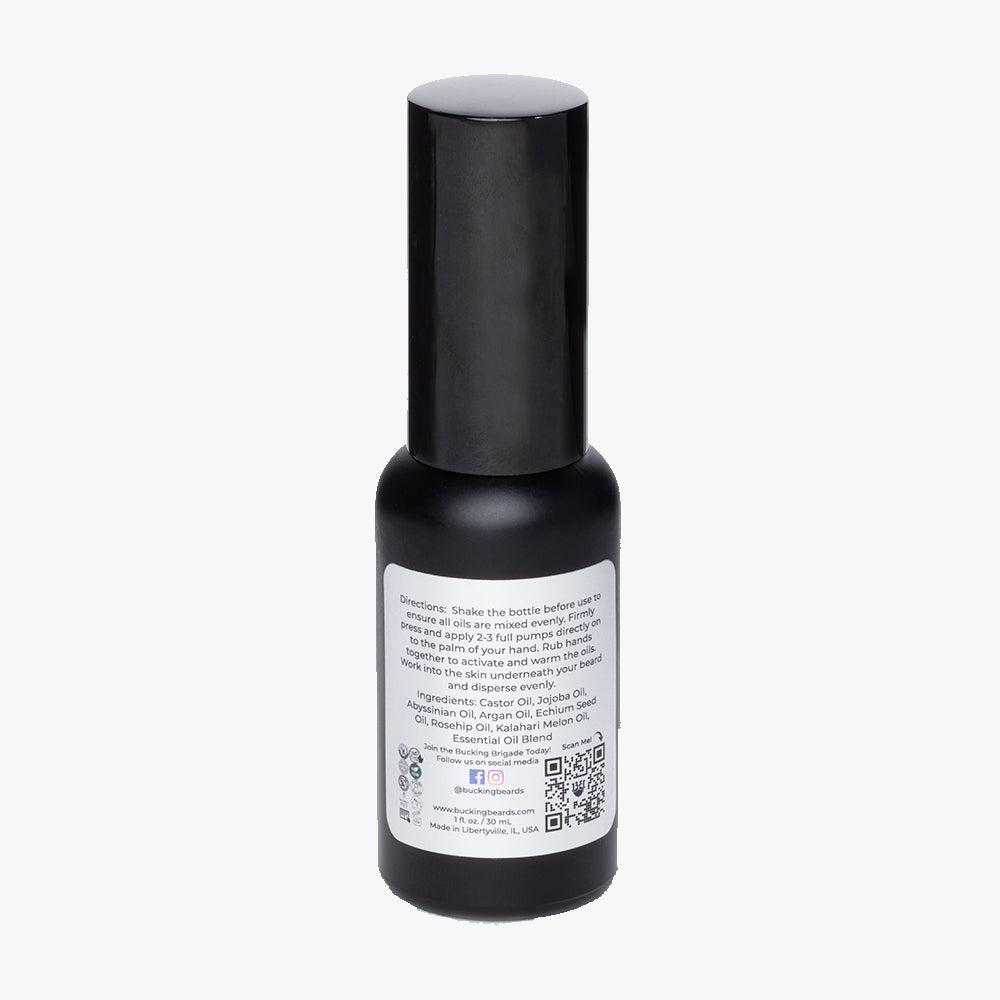 Hypoallergenic, Cruelty-Free, Vegan Buck YEAH - Beard Oil
description
Description
Our beard oil creates an ideal environment for a flourishing beard. It moisturizes the skin beneath, softens beard hair, and tames unruly flyaways. With a light scent profile lasting 4-6 hours, this oil provides top-notch hydration and prevents flakiness and itchiness. Powered by skin-loving natural ingredients, it's great for all beard types. Allergen Free, Gluten Free, and Vegan-formulated for a healthy, vibrant beard.
Hand Crafted in the USA; All Natural and Organic Ingredients; Softens Beard and Conditions Skin.

Softens your beard to reduce beard itch. Restores moisture, promotes healthy beard growth and keeps your beard smelling fresh and clean.
Benefits:
Hydrating
Nourishing
Moisturizing 
How To Use:
Best to apply when your skin under the beard is damp. Shake the bottle before use to ensure all oils are mixed evenly. Firmly press and apply 2-3 full pumps directly to the palm of your hands. Rub hands together to warm and activate the oils. Work into the skin underneath your beard and disperse evenly into the beard hair. Distribute through with our Bucking Beards beard brush and a wooden comb to style!
Fragrance Profile:
Smoldering Sandalwood containing Sweet Vanilla Undertones. Refreshing scent that is designed for sensitive skin and gives a bright accent feature. 
Ingredients:
Castor Oil, Jojoba Oil, Abyssinian Oil, Argan Oil, Echium Seed Oil, Rosehip Oil, Kalahari Melon Oil, Essential Oil Blend

Net Weight: 1 fl. oz. / 30 mL
The Perfect Vegan Beard Oil !!! (hands down)
I recently had the pleasure of trying out the Beard Oil, and I must say, it exceeded my expectations in every way. As someone who values both ethical and effective grooming products, finding a hypoallergenic, cruelty-free, and vegan beard oil seemed like a dream come true. And let me tell you, this product did not disappoint!
Smells INCREDIBLE
Without a specific scent I'm always apprehensive about oils. I don't need the hair directly under my nose to smell like motor oil. But THIS was perfect. Fragrant enough to get compliments, while not making you black out if you breathe too hard. Definitely recommend!
This is some good stuff!!
I like the scent, how smooth my beard feels after applying, and how nice my skin feels under. I really enjoy the fact that this doesn't smell like a dirty diaper, like other beard oils I've tried.
I recommend
the smell of the oil is very pleasant, the packaging is practical, the oil has a consistent thickness it does not slide off easily when I stick it in my hand this is fantastic for me, it leaves my beard shiny my husband loved this oil
Nice
I personally only use beard oil occasionally. With other pump top lids you have to wonder if it will stay in place, not so with this product as the lid fits in very securely. As soon as I put the oil in my beard I caught a whiff off the sandalwood, the longer I had it in I picked up on the hints of vanilla. The oil isn't too thin or too thick and just goes on easily. I know there are others who dislike a pump too lid but for me it works great since I may not wear oil everyday.