Allergy Friendly, Vegan, Premium Care for Men: HOLIDAY SALE - 35% off code BEARD35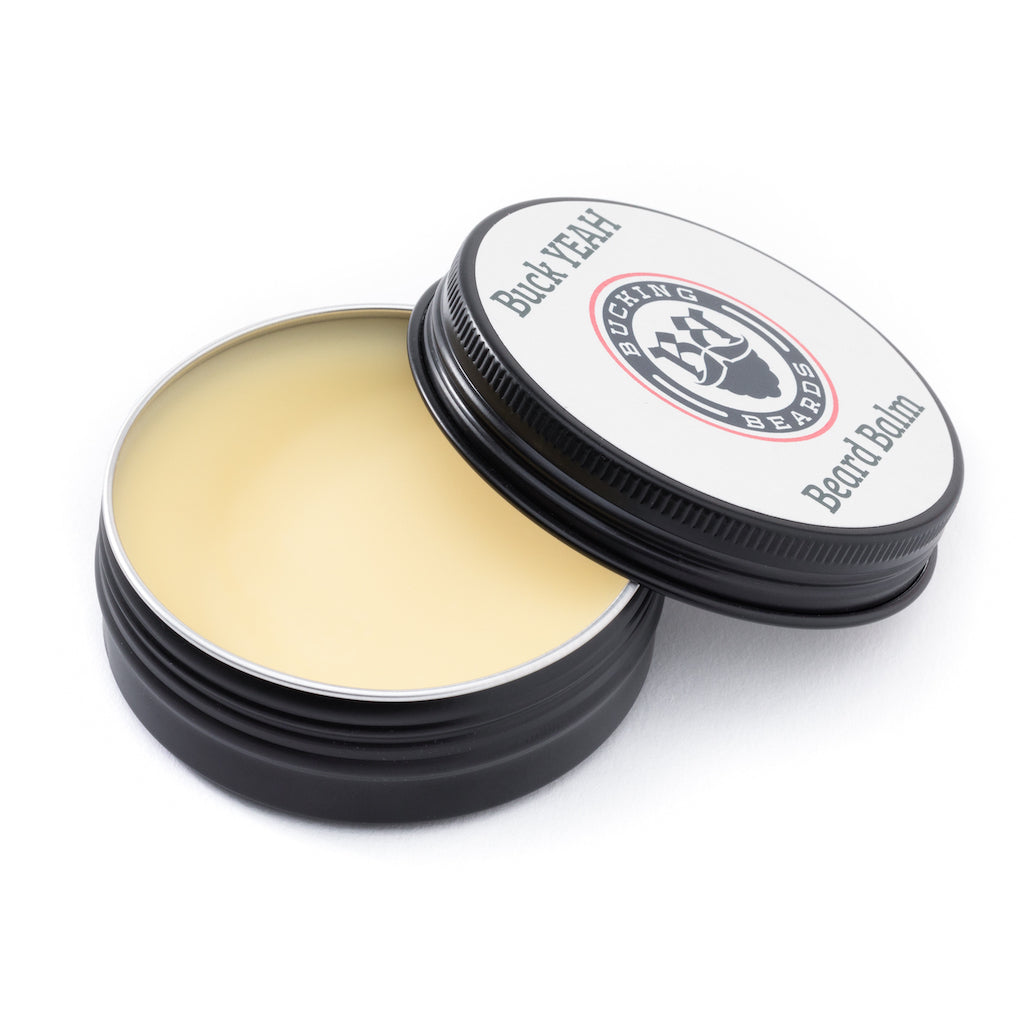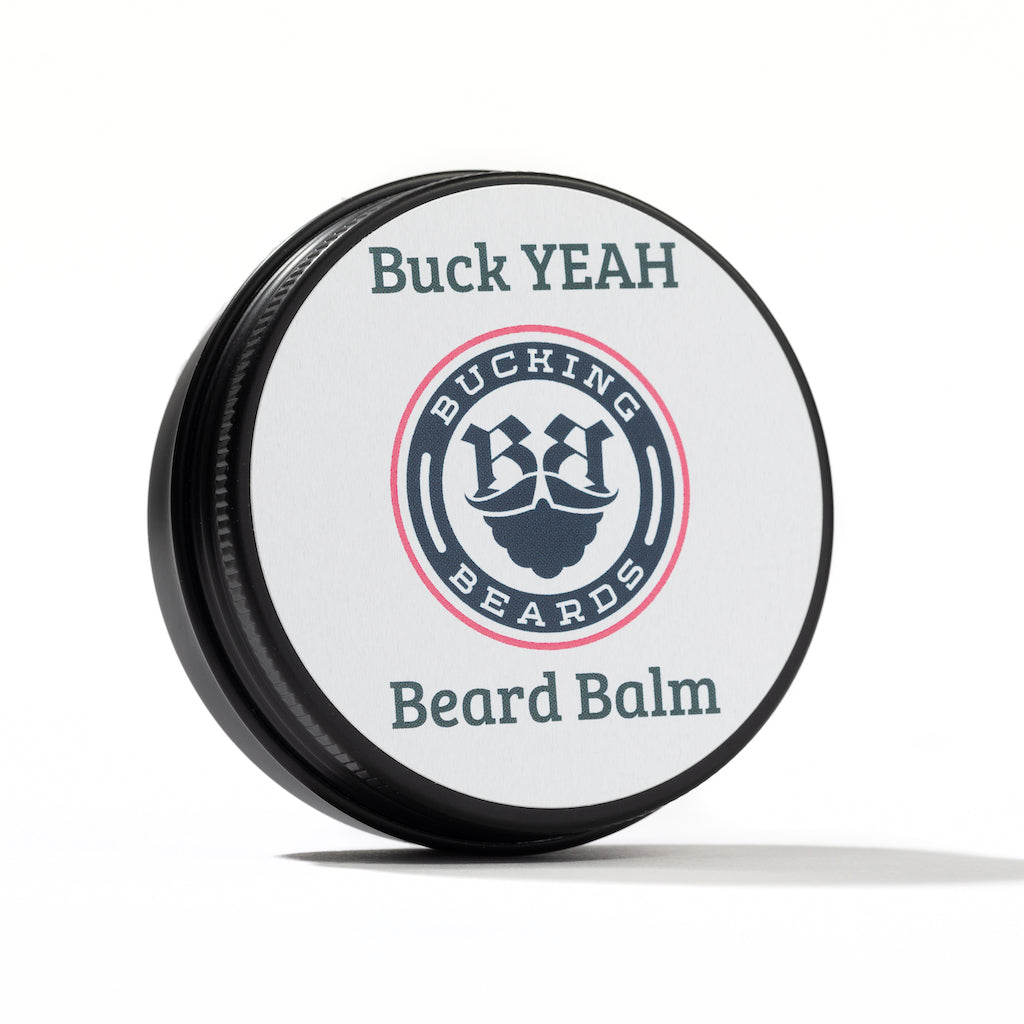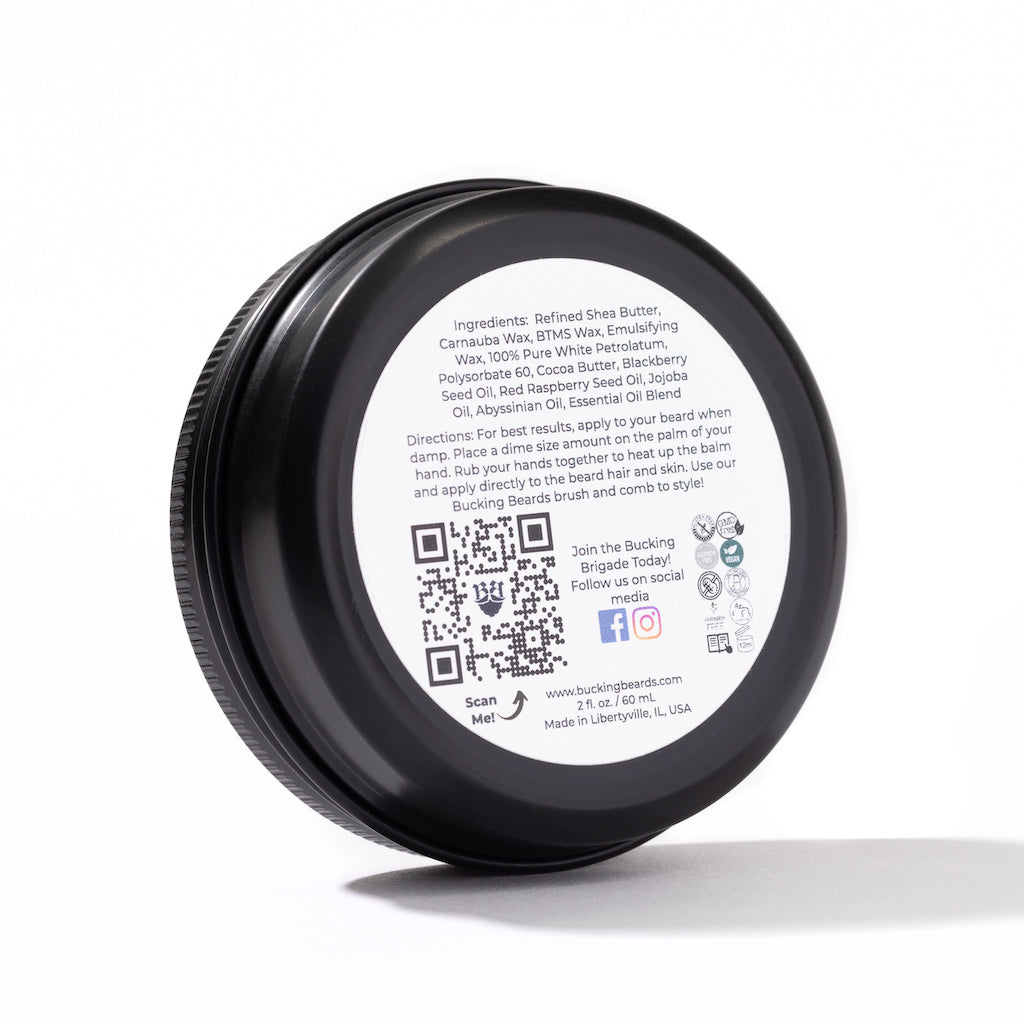 Hypoallergenic, Cruelty-Free, Vegan Buck YEAH - Beard Balm
description
Description
Experience the ultimate antioxidant touch with our Customized Beard Balm. Hand-picked oils moisturize the skin and condition beard hair, offering a light to medium hold for all-day styling. This premium formula provides moisture, can be used on your skin, and suits all skin types. Allergen Free, Gluten Free, and Vegan – the perfect blend for a nourished, well-styled beard that stands out..
Smoldering Sandalwood containing Sweet Vanilla Undertones.
Convenient 2 oz tin - Our Smoldering Sandalwood beard balm comes to you in a rugged 2 oz tin and fits anywhere for on the go grooming.
Simple Ingredients - Our beard balm features simple ingredients so you can feel good about what you're using on your beard.
Made in small batches to ensure you receive a beard balm made with the freshest ingredients possible.
Made with Real Smoldering Sandalwood Oil - We are proud to say that our beard balm contains actual Smoldering Sandalwood oil that will keep your beard looking and feeling great.
Benefits:
Antioxidant
Moisturizing
Styling
How To Use:
For best results, apply to your beard when damp. Place a dime size amount on the palm of your hand. Rub your hands together to heat up the balm and apply directly to the beard hair and skin. Use our Bucking Beards brush and comb to style!

Fragrance Profile:
Smoldering Sandalwood containing Sweet Vanilla Undertones. Refreshing scent that is designed for sensitive skin and gives a bright accent feature. 
Ingredients:
Refined Shea Butter, Carnauba Wax, BTMS Wax, Emulsifying Wax, 100% Pure White Petrolatum, Polysorbate 60, Cocoa Butter Wafers, Blackberry Seed Oil, Red Raspberry Seed Oil, Jojoba Oil, Abyssinian Oil, Essential Oil Blend

Net Weight: 2 fl. oz. / 60 mL
Buck-Yeah!!!
I recently had the opportunity to try the Hypoallergenic, Cruelty-Free, Vegan Buck YEAH - beard balm, and I must say it has exceeded my expectations. As someone with sensitive skin, I've had trouble finding a beard balm that doesn't cause irritation, but this product has proven to be incredibly gentle and soothing.
First and foremost, the texture of the beard balm is wonderfully smooth. It has a creamy consistency that makes it easy to apply and work through the beard with either my fingers or my brush. The balm glides effortlessly over the hairs, providing a nourishing and moisturizing effect. I appreciate that it doesn't leave any greasy or heavy residue, which is often a concern with other beard balms.
One of the standout features of this product is its hypoallergenic formula. It is specifically designed for individuals with sensitive skin, and it delivers on that promise. I have experienced no redness, itching, or discomfort after using this beard balm, even with daily application. This is a significant advantage for those who struggle with allergies or skin sensitivities.
In terms of fragrance, the beard balm has a subtle, pleasing scent that isn't overpowering. IAdditionally, the scent fades gradually over time, which is ideal for those who prefer a more understated grooming routine.
Overall, the Hypoallergenic, Cruelty-Free, Vegan Buck YEAH - beard balm is an exceptional product that lives up to its claims. It provides a smooth and nourishing experience while remaining gentle on sensitive skin. The fact that it is cruelty-free and vegan further adds to its appeal. If you're in search of a high-quality beard balm that ticks all these boxes, I highly recommend giving this one a try. 5 stars!
Say Goodbye to Unruly Beards with This Moisturizing Vegan Beard Balm!
I recently tried this Beard Balm and was very pleased with the results. It's made with natural, sustainable ingredients like shea butter, jojoba oil, and argan oil. These ingredients are great for moisturizing the beard and leaving it feeling soft and healthy. It also had a great scent. It is just the right amount of hold to keep my beard in place all day. I highly recommend this product to anyone looking for an all-natural and sustainable way to keep their beard looking great.